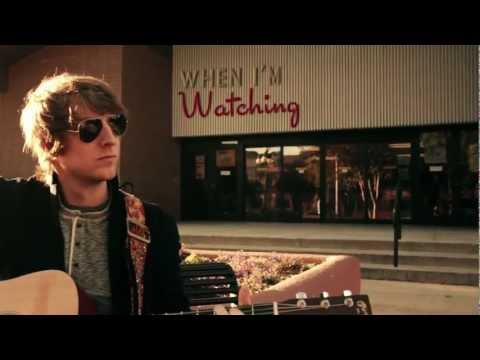 After five years of impatiently waiting, April 17 couldn't come soon enough. And the moment the clock struck midnight, my mouse tapped the "download album" button enthusiastically. Finally, finally, finally – Eric Hutchinson's new album, Moving Up Living Down was released!
For those of you unlucky enough not to have discovered Hutchinson yet, the talented singer blends folk, funk, pop, jazz, and soul to create musical masterpieces. They're one part punchy beats – completely groove-worthy – and one part witty lyrics. His first album, Sounds Like This, contains one of my favorite lyrics of all time. "I got arrested in the dark of the night/The cop got restless as he read me my rights/He told me, I'm always envious of those that I jail/If I got locked up, nobody'd come to help me post bail." Hutchinson has a gifted ability to seamlessly shadow difficult material underneath joyful melodies.
Hutchinson's also a master of the guitar. Unlike many artists whose songs dwell on four lackluster chords, each one of his tunes plays around with rare chord progressions and varying strum patterns. There's a lot of clapping too, helping drive the beats and the overarching rhythms.
My favorite part of listening to Hutchinson, however, is imagining the grand old time he must have recording his music. His enthusiasm comes through in every track of Moving Up Living Down, whether it's his voice reaching excitedly for high notes or the way he staccatos every phrase before bouncing to the next. His single from the new album, "Watching You Watch Him," (a free download on iTunes this week) is filled with pulsing drums, relatable lyrics, and a culturally infused dance break. I'm also loving the upbeat ditty "In The First Place" and "Best Days," an anthem for weekend nights and upcoming summer days. "I'm Not Cool," is another inspiring track ("I'm just a regular guy in an insane world/Don't worry about me, I'll be okay"), but there's not a single song that strays on the entire album.
It was a long five years, but Moving Up Living Down was worth the wait.